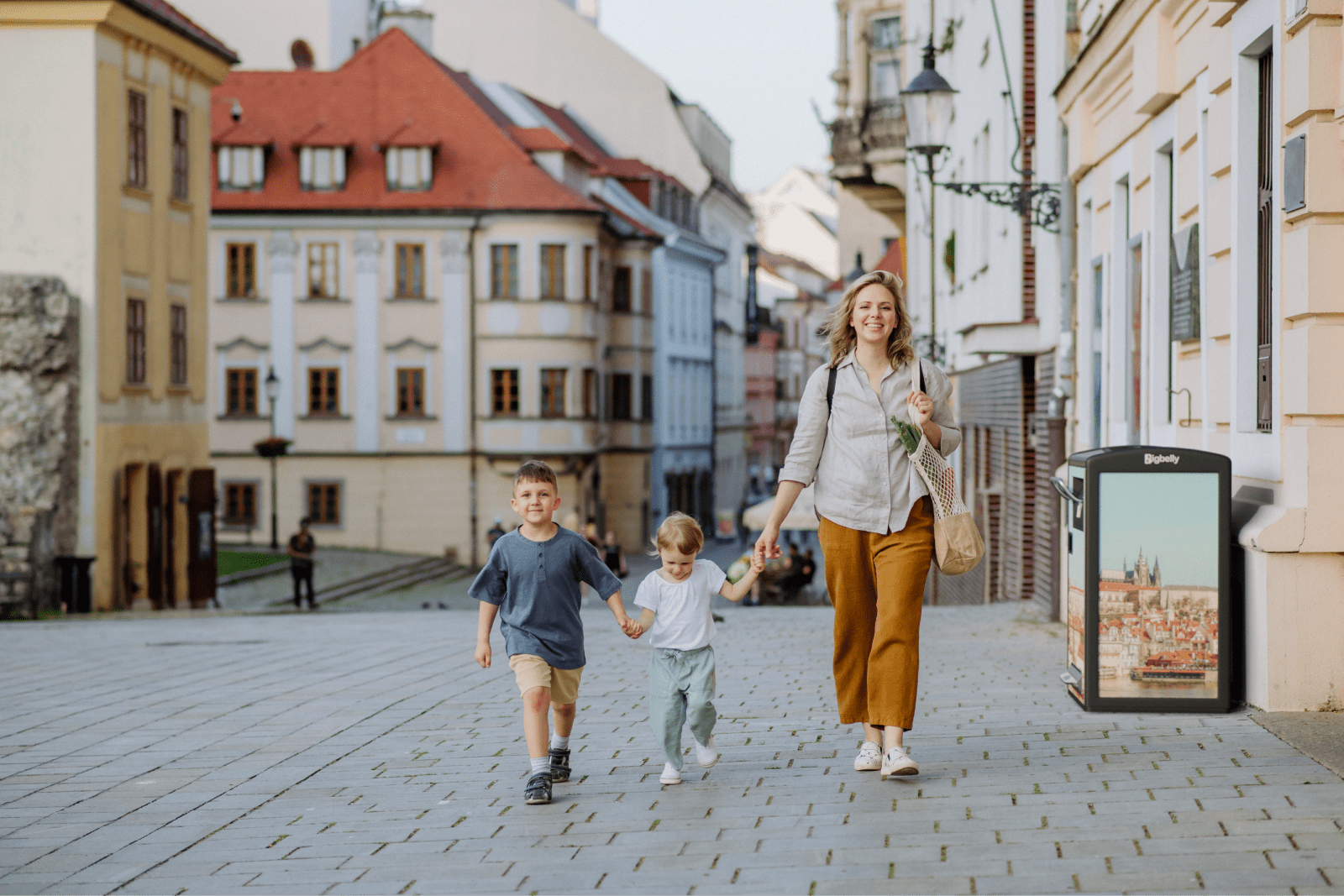 Municipalities
From small towns, to BIDs, to major metropolitan areas, Bigbelly is transforming communities with configurable solutions that meet their unique needs.
Cleaner Spaces
By eliminating windblown litter and waste overflows, we're creating cleaner, more beautiful streets and public spaces.
Better Communities
Bigbelly's customizable graphic wraps and message panels promote community messaging, resulting in more informed and engaged communities
Reduced Collections
Our CLEAN connected Smart and Smart Max bins communicate ready-to-collect status, and our Smart Max compactors hold 5x the capacity. Combined, smarts and added capacity can reduce collections by over 80%.
Reduced Rats & Pests
Bigbelly's fully enclosed bins eliminate a major food source for rats and other pests, reducing their population where Bigbelly is deployed.
Public Space recycling
Consistent and uniform recycling is key for communities to achieve their zero-waste and sustainability goals, creating a better world for everyone.
Reduced GHG Emissions
With fewer collections, municipalities can reduce fuel consumption and GHG emissions by up to 70%.
Products Used
Geographically spread-out deployments are best served by deployments that consist mostly of Bigbelly Smart & Smart Max bins, and some Bigbelly Element bins.
The "smarts" provides insights into waste volumes, when to collect, minimize overflows, maintenance needs and will keep your waste operation running in tip-top shape.
Case Study
The City of Philadelphia
The Challenge
The City of Philadelphia faced the challenge of keeping busy commercial corridors clean and litter free. The city center, with its millions of residents, professionals, and tourists, generated a significant amount of waste, causing traditional wire baskets to fill up quickly and overflow. The Sanitation team had to collect wire baskets 17 times per week across three shifts, resulting in over 1.5 million collections annually and incurring substantial operating costs.
The Solution
Philadelphia quickly became the national leader in adopting smart waste and recycling. The city's Sanitation department significantly decreased collection frequency from 17 times to just 3 times per week, requiring only one crew shift daily instead of three. This resulted in substantial cost savings, and cleaner streets that are easier to maintain.
Get in touch
Ready to make your space All Together Better? Fill out the contact form and start your journey with Bigbelly.