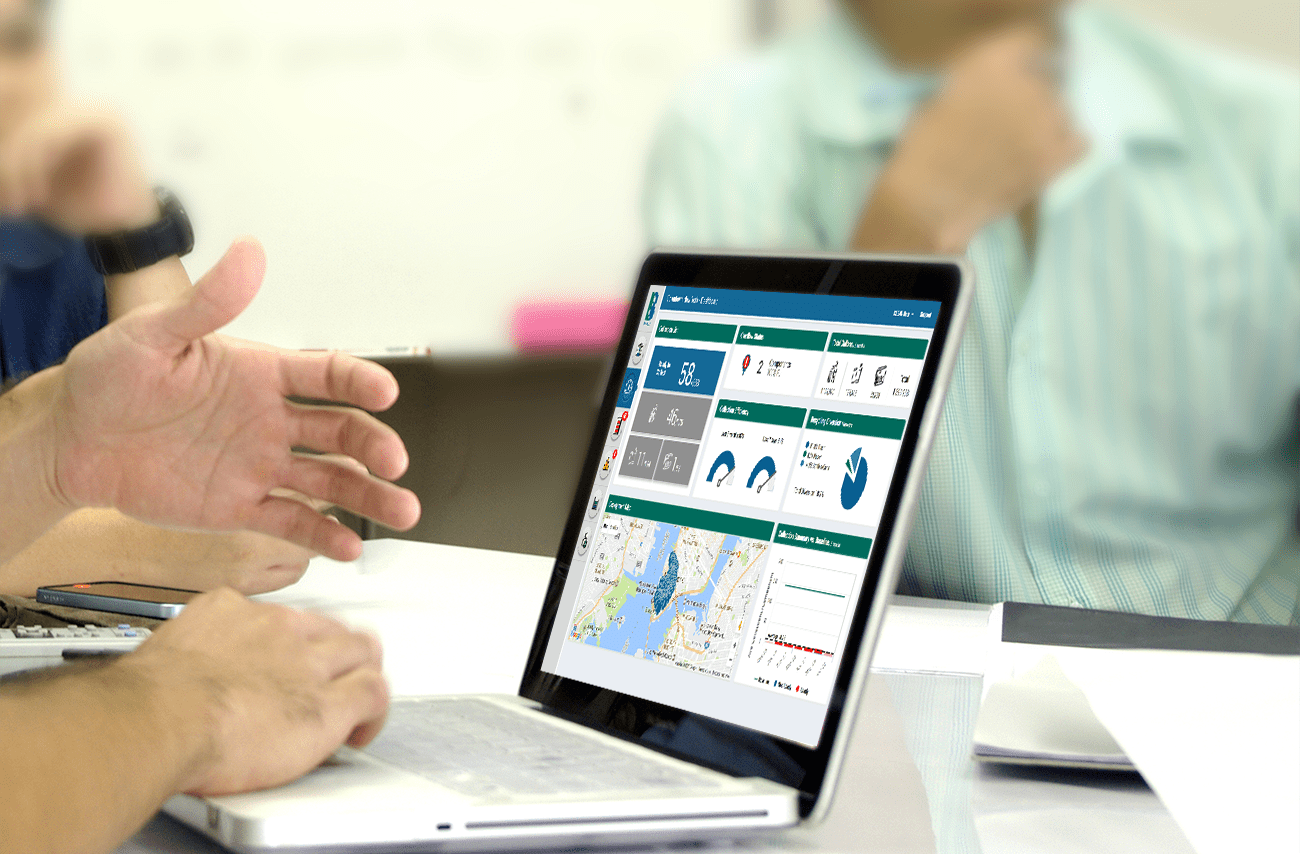 Features
Dashboard
Insights are available at a glance with CLEANTM's dashboard landing page. See real time information of how many bins need collection and any at risk of overflow. Quick view of historical statistics waste stream volume, diversion rate, collection reductions and GHG savings. Deeper dives into any area is available through the navigation menu.
Collection Management
CLEANTM provides all the tools needed to effectively manage collections on your fleet of waste bins. See real time fullness status of every Smart and Smart Max bin deployed, available on the web interface, mobile app or sent directly to the collection team with automated notifications. Reports are available to confirm that all bins that needed collection were emptied in a timely manner.
Fleet Management
Replacing a simple metal basket with bins that have electronics and motors inside can seem intimidating. CLEANTM makes this easy. A full suite of maintenance tools are available to view any bin service needs, get service reports from your team in the field, and be in control of keeping your better waste system performing at its peak potential.
Bin Management
Effectively manage all of your bin assets through CLEANTM. Display their GPS location on the map, view historical use information, get detailed insights through extensive onboard diagnostics, and push out system configuration changes directly through the software console. Installation and setup is made easy directly through the mobile app.
CLEAN™ Mobile
Fullness Status
Access real-time fullness data and receive ready-to-collect notifications.
Fleet Maintenance
Receive bin status information including collection door activity, waste interface activity, and system diagnostics. Upload photos and notes about each bin in your fleet to document activity.
Installation & Setup
The CLEAN™ Mobile Install Tool makes deploying and supporting your bins easy, guiding crews throughout the installation process with step-by-step instructions.
Download CLEAN™ Mobile
Download the CLEAN™ app on the device of your choice to manage your Bigbelly fleet on the go.
Get in touch
Ready to make your space All Together Better? Fill out the contact form and start your journey with Bigbelly.