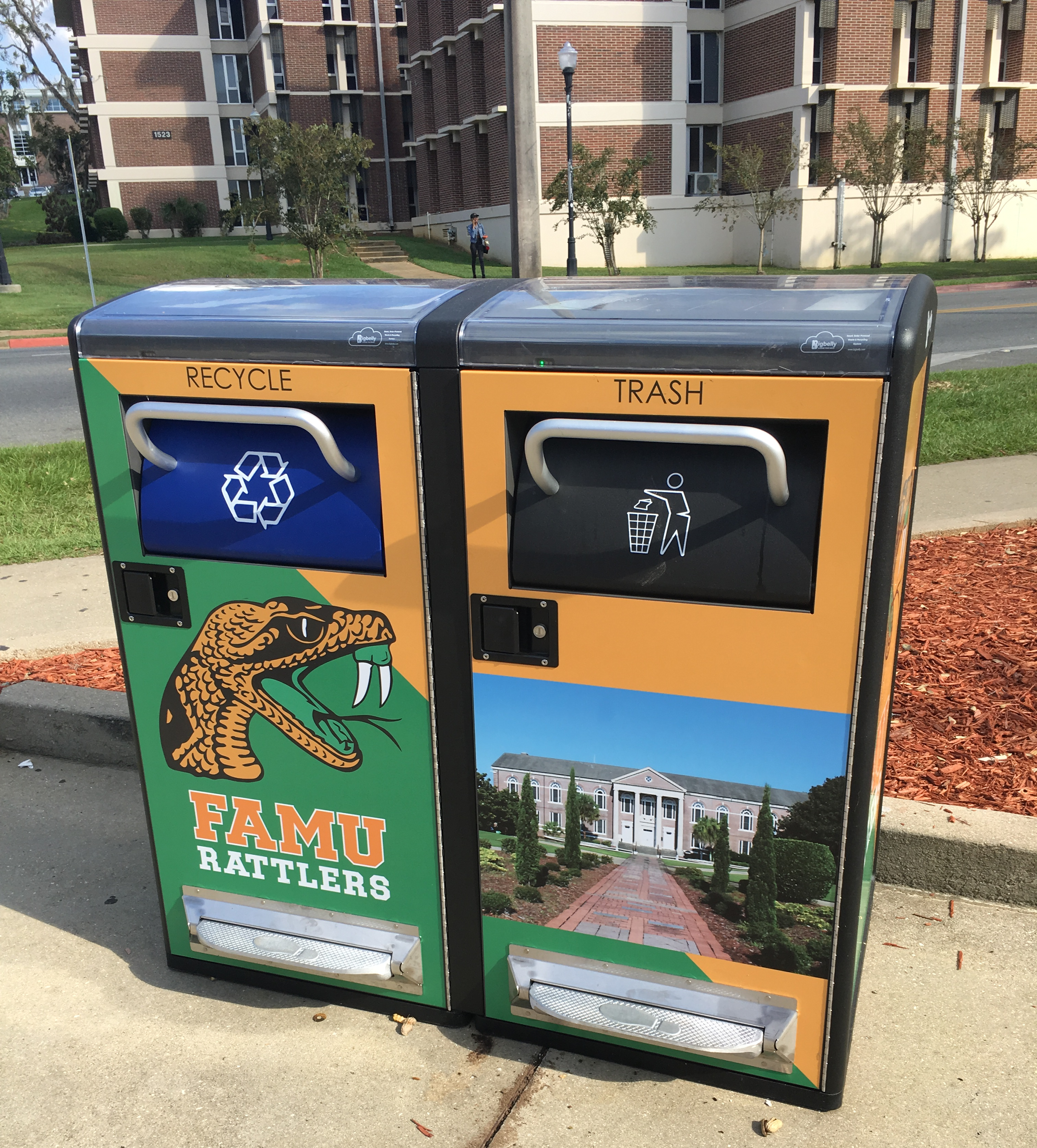 Florida Agricultural and Mechanical University (FAMU)'s urban campus in Tallahassee, Florida is modernizing waste management with the Bigbelly smart waste system. Florida A&M deployed a fleet of double stations to capture both trash and recycling at every bin location. All stations are connected into the platform allowing Facilities crew members can access their collection list anytime in the CLEAN web software or mobile app.
Since deployment in August 2018, Florida A&M campus has collected 22,200 gallons of waste and recycling across their fleet and has diverted 35% of that waste from the landfills with proper disposal into the recycling bins. FAMU joins the ranks of other schools in the State University System of Florida, such as University of Florida, which implemented the Bigbelly system to help reach its goal of zero waste by 2020.
TALLAHASSEE, Fla. — FAMU has installed new smart recycling and trash bins on campus. Solar panels are on top of the bins, which allow them to compress items inside. A sensor sends an alert when the bins are full. Administrators say the bins help with operations and help keep campus beautiful.
Sameer Kapileshwari, Associate Vice President of Facilities, Planning, Construction and Safety, said, "It helps us with our sustainability and our FAMU Rising strategic plan. Being a green university, involving technology to make our operations much more efficient. It feels wonderful." There are eleven sets of the new smart bins. They're placed in high-traffic areas such as "The Set" and the student services building.
Source: WCTV Eyewitness News (by: Lanetra Bennett)